New Encore Game Engine
<!–– 2864 ––>

You can now test your system out with the new and upcoming render engine. Watch the video.

If you download and run a benchmark, share your results here.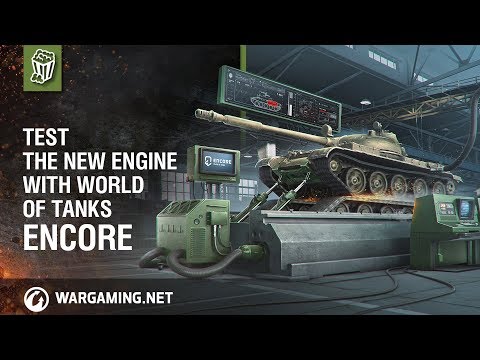 Quoted from the YouTube page:
"Hello tanker!
Let's talk about World of Tanks enCore and how to use it.
World of Tanks enCore is software that demonstrates the capabilities of the new graphical engine, Core. The online action in World of Tanks will switch over to the new engine soon.
You can download World of Tanks enCore here -
http://wotencore.net/
"
<!––NOFDP 2817 ––>
Post edited by SmashPuppet on
Tagged: